Matias Kupiainen Collection
Metal/rock sounds for ready-to-record made by Matias Kupiainen. Just patch your GT-100 into your DAW and your set to go. Roaring rhythm sounds, screaming leads and thundering effects especially designed for studio circumstances. *This live set is created with ME-80. The patches for the other products have the same image as the originals but not exactly the same due to the difference in effects and functions.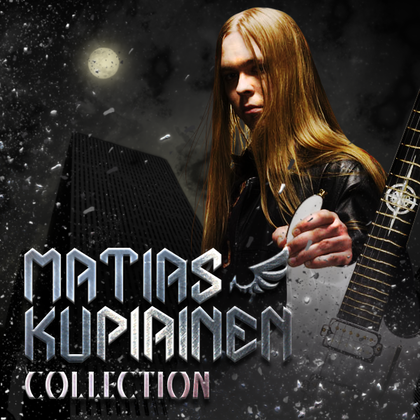 Matias Kupiainen --- Hailing from Helsinki, Finland, guitarist/producer Matias Kupiainen has a reputation of being one of the most interesting shredders of his generation. After years of regional gigs he rose from obscurity almost overnight in 2008 as the multi-million selling power metal act Stratovarius chose him to replace their former guitarist. Mixing traditional metal shredding with fusion-inspired chromaticism and note choices, classical influences and overall insanity, Matias Kupiainen has a distinguishable sound of his own which he delivers with an absolute mastery over the instrument. He is also known for his production work, including among others the three latest Stratovarius albums, all of which have been recorded and mixed by him at 5 by 5 Studios in Helsinki, Finland. Not limiting himself to solely metal, he's also worked with various Finnish top artists and groups ranging stylistically from hip hop to orchestral film scores. Passionate about his playing and perfect sound, he's always seeking new ways to improve by working hard and trying out new gear.
To use this live set, please install the BOSS TONE STUDIO application dedicated to your product. Please check the supported product list and download the matching BOSS TONE STUDIO for your product.