Jazz/Fusion by Alex Hutchings
In this collection of patches, Alex has created some unique sounds of his own and recreated some classic tones too. Ranging from authentic Old Skool Jazz to contemporary, you're sure to find something you like. Note:Make sure you stomp on the CTL & Expression pedal for each patch as they offer wide variations to the sounds.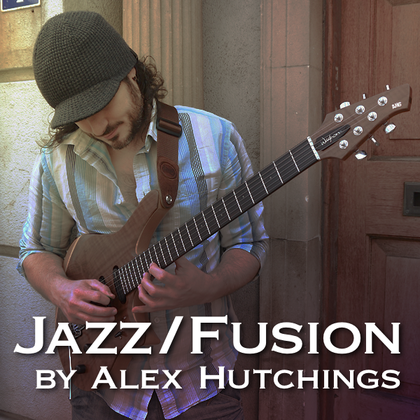 Alex Hutchings --- World renowned guitarist Alex Hutchings has been blessed by gaining a national and international following over the last few years. Regularly touring the globe Alex performs under his own name and as an international demonstrator for such companies as Roland Corporation. Alex has performed in arenas spanning over 13 countries as well as the prestigious Ronnie Scott's Jazz Club London, Glastonbury and the Isle of Wight Festivals, to name but a few. Alex's strengths lie in his powerful and dynamic playing as well as the fact he consistently masters some of the most complicated techniques, these include sweep picking, long legato lines and complex chord changes. Over the last 12 years Alex has played professionally in a variety of different musical ensembles from a Jazz trio to a full size orchestra, Jazz big band, numerous pop outfits and has led his own projects. As well as a guitarist Alex has also composed work for the BBC, ITV and the Cable Network.
To use this live set, please install the BOSS TONE STUDIO application dedicated to your product. Please check the supported product list and download the matching BOSS TONE STUDIO for your product.