Freddie Cowan - The Vaccines
These eight patches from guitarist Freddie Cowan of The Vaccines are inspired from their album tracks and his live rig, carefully recreated on the BOSS GT-100 for you to download.*This live set is created with GT-100. The patches for the other products have the same image as the originals but not exactly the same due to the difference in effects and functions.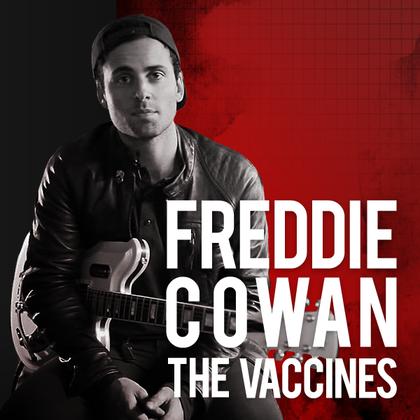 Freddie Cowan -- The Vaccines are a platinum selling English indie rock band, formed in West London in 2010 by Justin Young (lead vocals, guitar), Freddie Cowan (lead guitar, vocals), Árni Árnason (bass, vocals) and Pete Robertson (drums, vocals). The band have toured extensively, playing with and opening up for acts such as The Rolling Stones, Arcade Fire, The Stone Roses, Arctic Monkeys, Red Hot Chili Peppers and Muse amongst others. The band's debut album was the best-selling debut album of 2011, drawing comparisons to The Ramones and The Jesus and Mary Chain. The band themselves have said that their influences range from "'50s rock 'n' roll through to '80s American hardcore, and a lot of good pop music
To use this live set, please install the BOSS TONE STUDIO application dedicated to your product. Please check the supported product list and download the matching BOSS TONE STUDIO for your product.