Tamas Barabas Collection
Bass players can practice different playing techniques in different musical genres through characteristic examples from the legendary bassists. There is an individual drum backing for each track, which can be downloaded separately from the bass line. Guitar players can also enjoy jamming over the bass + drums tracks. Have fun!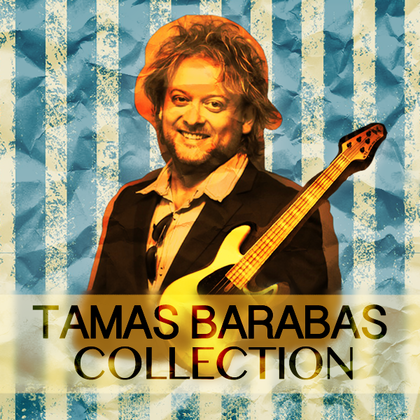 Tamas Barabas -- Tamas Barabas was born in 1972, Hungary. TB is a versatile session musician, bassist, pro sound engineer, composer, producer and arranger. He played bass track for several albums representing a broad array of musical genres from pop to jazz. His fabulous bass guitar sound and composition skills crafted the sound of the band Djabe. They have toured around the World, totaling 44 countries and played at the most important jazz/world music festivals. Besides his musical carrier, TB is an acclaimed sound engineer in Hungary. Djabe's 'Sheafs Are Dancing' album is highly-respected by top sound engineers at Abbey Road Studios, where the DVD-Audio disc was authored. He has been a LoopStation fanatic ever since the RC-20 debut in 2001, and continues to blow away the audience again and again with his loops. Awards:Emerton, Band called Tea (1994) / Fonogram, World Music - Djabe (2000) / Emerton, Jazz - Djabe (2001) / Emerton, Jazz - Fusio Group (2006) / Artisjus, Musical Foundation - Bass Artist (2011) Website:www.tamasbarabas.com
To use this track set, please install the BOSS TONE STUDIO application dedicated to your product. Please check the supported product list and download the matching BOSS TONE STUDIO for your product.