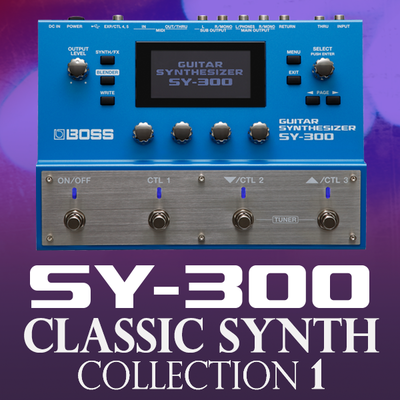 SY-300 Classic Synth Collection 1
A variety of basic synth lead sound collection. Enable to control filter cutoff frequency or pitch by external expresion pedal.
To use this liveset, please install the BOSS TONE STUDIO application dedicated to your product. Please check the supported product list and download the matching BOSS TONE STUDIO for your product.
SY-300
True analog-style polyphonic guitar synthesizer with zero latency and no special pickup required.