Vernon Reid Collection
A Live set made by Vernon Reid guitarist and leader of the band Living Colour. A long time user of Roland's VG technology, these patches show off a bit of his technical prowess.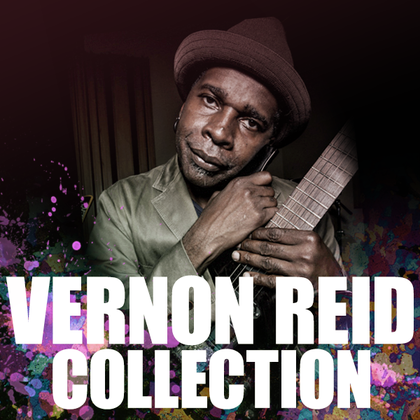 Vernon Reid -- Vernon Reid is a Caribbean American guitarist, songwriter, composer, and bandleader. Reid was named No. 66 on Rolling Stone magazine's 100 Greatest Guitarists of All Time. Reid is best known for founding, leading and songwriting for the band Living Colour. Reid formed the group in New York City in 1983. A successful and respected group known for blending different music genres and grooves to metal, their highlights include: a double platinum-selling debut album Vivid, released in 1988; its gold-certified successor, Time's Up, released 1990; two consecutive Grammy Awards in the category of Best Hard Rock Performance; opening for the Rolling Stones' 1989 "Steel Wheels" tour; and appearing on the first Lollapalooza tour in the summer of 1991. Living Colours most recent release is the The Chair in the Doorway released in September 2009. Currently the band is working on their next studio album. When not working with Living Colour, Reid is consistently busy with his many side projects and as a sideman, the most recent being a gig with the Free Form Funky Freqs and their 2013 release Bon Vivant.
To use this live set, please install the BOSS TONE STUDIO application dedicated to your product. Please check the supported product list and download the matching BOSS TONE STUDIO for your product.