Tone Meister, Gundy Keller
This Live-Set takes the gear to another level and combines traditional amp tones with some special FX. When playing most of these patches it maybe helpful to know that playing less gives more room for the sound to evolve. On top, if you would like a different speed of the Slicer and Delay Rhythm, you can do so by changing the BPM parameter in the Master Setting according to the desired song tempo. *This live set is created with GT-001. The patches for the other products have the same image as the originals but not exactly the same due to the difference in effects and functions.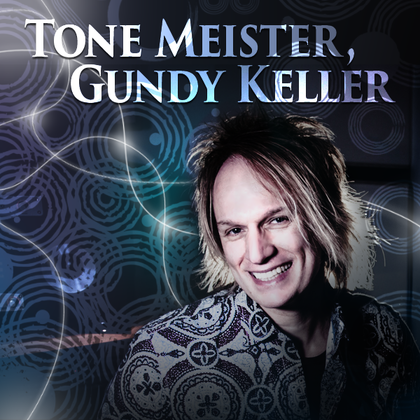 Gundy Keller --- Gundy Keller is a German guitarist. His favor for black music melted with the extract of high quality rock and pop music results in a wide variety of guitar styles and composing skills. Currently he is recording, touring and filming most intensively Gundy's got a long term relationship with ROLAND and BOSS. In his capacity, he presents ROLAND and BOSS products on many continents, also as a Musical Director for Band Performances. Besides that he is dedicated to songwriting and producing @ his own studio facility "A-TOWN recordings"Due to his love for guitar sounds he created a new business www.GKmasterclass.com where he consults guitarists and bassists in achieving the ultimate sound.
To use this live set, please install the BOSS TONE STUDIO application dedicated to your product. Please check the supported product list and download the matching BOSS TONE STUDIO for your product.