Rafael Bittencourt Collection
Rafael Bittencourt, guitarist and founder of the band Angra uses all his experience on stages all over the world to provide exclusively a collection of patches especially for BOSS TONE CENTRAL. *This live set is created with GT-100. The patches for the other products have the same image as the originals but not exactly the same due to the difference in effects and functions.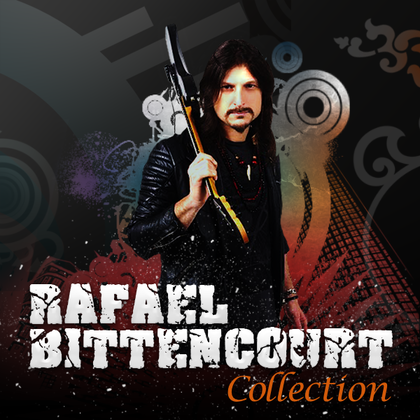 Rafael Bittencourt --- Rafael Bittencourt is a Brazilian guitar player with singular sensibility, technique and style. In 1991, he founded the world-wide famous band Angra. One of the first symphonic-metal bands which has been influencing many other groups for the past 22 years of its existence. Combining ethnic groves and his classical background, he is still very active with the band, writing most of Angra's tunes, lyrics and concepts. Angra's debut album "Angels Cry" reached gold record in Japan and has lead the band to a history of great success in many other countries since then. Over one million records sold around the world, he has a discography of over 23 titles, including singles, CDs, EPs and DVDs. Over two decades has passed and he still influences many young musicians and players attending also as teacher, singer, arranger and music producer. In 2008 he started a side project, called "Bittencourt Project", releasing the album "Brainworms I". In 2013, Angra has released a DVD called "Angels Cry 20th Annivrsary Tour"; having Uli Jon Roth, Tarja Turunen, Fabio Lione and other great guest artists.
To use this live set, please install the BOSS TONE STUDIO application dedicated to your product. Please check the supported product list and download the matching BOSS TONE STUDIO for your product.