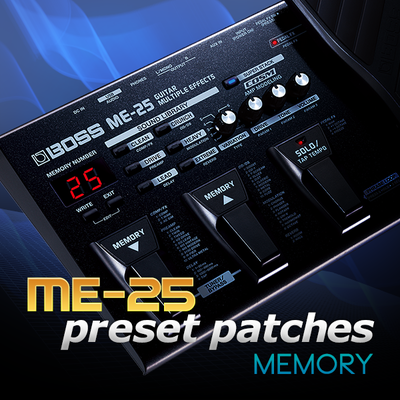 ME-25 preset patches [MEMORY]
Description of the live set is included in this PDF.

*These patches reproduce each sound as described above, but not perfectly reproduce the originals.
To use this liveset, please install the BOSS TONE STUDIO application dedicated to your product. Please check the supported product list and download the matching BOSS TONE STUDIO for your product.
ME-25
A compact size multi effects unit providing instant access to your ideal tone from extensive collection of onboard SOUND LIBRARY.

BOSS TONE STUDIO for ME-25 works as a librarian software.