Marty Hailey's Country
From old-timey country, to up-to-date country-pop and rock, you'll find various types of country patches in this collection. *This live set is created with ME-80. The patches for the other products have the same image as the originals but not exactly the same due to the difference in effects and functions.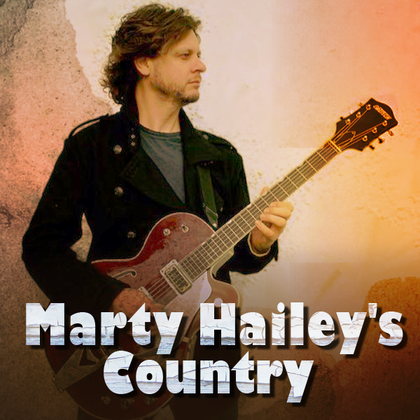 Marty Hailey --- Marty Hailey is a composer, producer and one of Australia's busiest guitarists. He has worked in a wide variety of music genres with many artists from around the world such as Ronan Keating (Ireland), Jimmy Somerville (UK), David Campbell, Human Nature (Aus) and Pape Mbaye (Senegal). He regularly does sessions and writing sessions in London with Delicious Digital who's clients include the BBC, Discovery Channel. Marty has played on recordings for film scores, TV and countless records for artists as diverse as Nina Hagen, Paulini and many more. As a producer and engineer he has worked with iOTA, David Campbell, and Diesel.
To use this live set, please install the BOSS TONE STUDIO application dedicated to your product. Please check the supported product list and download the matching BOSS TONE STUDIO for your product.