Marty Friedman Collection
A collection of Marty Friedman's patches especially designed for BOSS TONE CENTRAL. Based on Marty's heavy style, some added effects reflect his more recent, wider-ranging musical work. *This live set is created with ME-80. The patches for the other products have the same image as the originals but not exactly the same due to the difference in effects and functions.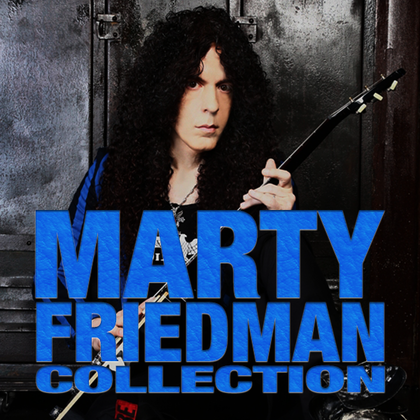 Marty Friedman --- Marty Friedman began his career as a Shrapnel Records solo recording artist. During his 10 years as lead guitarist of Megadeth, he sold over 10 million albums. He currently resides in Tokyo, where he can be seen on television often, or in concert. Marty is currently putting the finishing touches on a new studio album, "Inferno," slated to be released in spring, 2014. The record is, according to Friedman, the heaviest, most intense playing of his career.
To use this live set, please install the BOSS TONE STUDIO application dedicated to your product. Please check the supported product list and download the matching BOSS TONE STUDIO for your product.