Jesse Black Liu (CHTHONIC) Collection
The first four patches are the main sounds that Jesse uses everyday. He was inspired to create the rest while jamming and experimenting in the studio with the GT-100.*This live set is created with GT-100. The patches for the other products have the same image as the originals but not exactly the same due to the difference in effects and functions.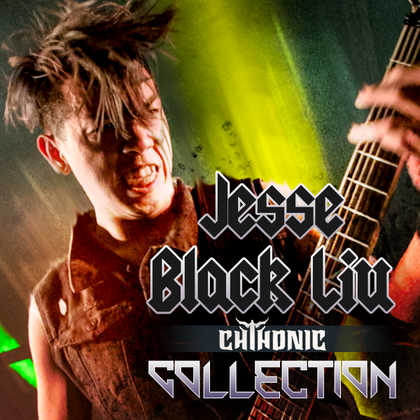 Jesse Black Liu -- Jesse Black Liu is guitarist of CHTHONIC. CHTHONIC is a Taiwanese metal band, formed in 1995 in Taipei. The group incorporates influences from traditional Taiwanese music including the classical Chinese instrument erhu. The band's stated goal is to use their music to bring ancient history and mythology into the modern, especially to build awareness of the myths of Taiwan in that country's history. CHTHONIC is one of the most active Asian bands in the world of metal. CHTHONIC has released seven studio albums; the most recent, Bu-Tik, was released in May 2013. He also works as a studio Recording Artist, Producer, Song Writer.
To use this live set, please install the BOSS TONE STUDIO application dedicated to your product. Please check the supported product list and download the matching BOSS TONE STUDIO for your product.