Jack Thammarat Collection
Overall tones. From clean, crunch to modern hi-gain for every music styles. *This live set is created with GT-100. The patches for the other products have the same image as the originals but not exactly the same due to the difference in effects and functions.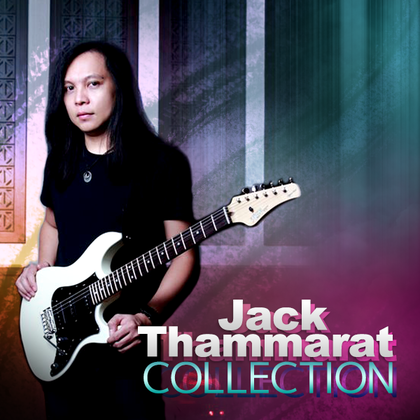 Jack Thammarat -- Jack Thammarat (born December 25, 1979) is a guitarist from Thailand. Best known as the winner of Guitar Idol 2009 competition. He has acknowledged the influence of many guitarists including Pop the Sun, Prart, Joe Satriani, John Petrucci, David Gilmour, Alex Lifeson, Steve Vai, Eric Johnson, Steve Lukather, Gary Moore, Scott Henderson, Robben Ford, Frank Gambale, Greg Howe and more. He has taught himself to play the instrument since 13 years old. In 1996, Jack took guitar lessons from finger style guitarist, Ajarn Boonchop. He continuously took more advance lessons from famous guitar instructor in Thailand, Ajarn Prart Aroonrangsi and attended Chandrakasem Rajabhat University for studies in music at the same time. In the university, he played in the band named 'Icon' and subsequently changed their band name to 'Bean' released their own album in 2000. After leaving 'Bean' in 2003, he moved to perform with various Thai Popular artists. Moreover, he has worked as a studio guitarist, arranger and music composer since 2003 until present.
To use this live set, please install the BOSS TONE STUDIO application dedicated to your product. Please check the supported product list and download the matching BOSS TONE STUDIO for your product.