Gus G Collection
A collection of 20 classic and modern tones for the BOSS ME-80 made especially for BOSS TONE CENTRAL by Gus G. *This live set is created with ME-80. The patches for the other products have the same image as the originals but not exactly the same due to the difference in effects and functions.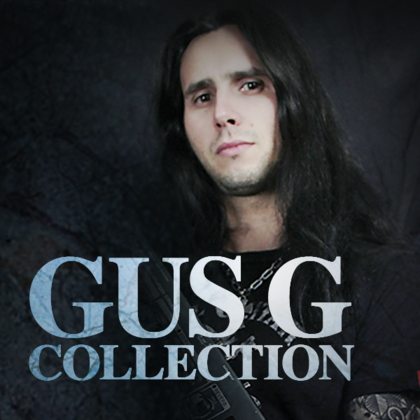 Gus G --- Guitar virtuoso Gus G., well known in the Metal and Rock universe for his outstanding work as member of Ozzy Osbourne's band and as leader of his own group Firewind, has announced the signing of a new solo-artist contract with longtime international partners Century Media Records in order to co-operate on his debut solo-release entitled "I Am The Fire" for the Spring of 2014. Gus G. has had an amazing rise within the scene and amassed an incredible body of work, both on the studio-album and worldwide touring fronts. It was mainly the restless activity with his own band Firewind (with whom he has released a total of 7 studio albums and 2 live releases so far) as well as his invitation to join Ozzy Osbourne's line-up ranks for the Grammy nominated "Scream" album release from 2010 and its consequent worldwide touring that fully boosted Gus G.'s reputation and profile to be now considered one of the leading guitarists in the current Metal/Rock scene.
To use this live set, please install the BOSS TONE STUDIO application dedicated to your product. Please check the supported product list and download the matching BOSS TONE STUDIO for your product.