Groove Meister, Gundy Keller
This GP-10 live set is all about "Rhythm". Whether it's a surprising Q+A layer sound, a hyper-touch sensitive and distorted Filter bass, a super clean Strat or a pretty realistic Jazz Bass played by guitar... the GP-10 delivers. As a matter of fact, I experience this unit as a musical instrument rather than an effects unit. Again I'd like to mention that quite a lot of the patches I created react very sensitive to playing dynamics... you might put that into consideration when trying out.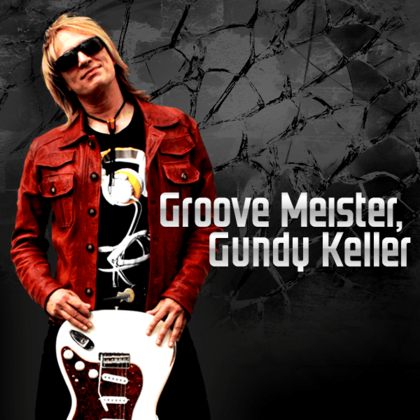 Gundy Keller --- Gundy Keller is a German guitarist. His favor for black music melted with the extract of high quality rock and pop music results in a wide variety of guitar styles and composing skills. Currently he is recording, touring and filming most intensively Gundy's got a long term relationship with ROLAND and BOSS. In his capacity, he presents ROLAND and BOSS products on many continents, also as a Musical Director for Band Performances. Besides that he is dedicated to songwriting and producing @ his own studio facility "A-TOWN recordings"Due to his love for guitar sounds he created a new business www.GKmasterclass.com where he consults guitarists and bassists in achieving the ultimate sound.
To use this live set, please install the BOSS TONE STUDIO application dedicated to your product. Please check the supported product list and download the matching BOSS TONE STUDIO for your product.