Fernando Miyata Collection
Fernando Miyata used his large experience as guitar player to create a fantastic collection of tones for the GT-100. In this collection it is possible to find from excellent clean tones to powerful metal tones. *This live set is created with GT-100. The patches for the other products have the same image as the originals but not exactly the same due to the difference in effects and functions.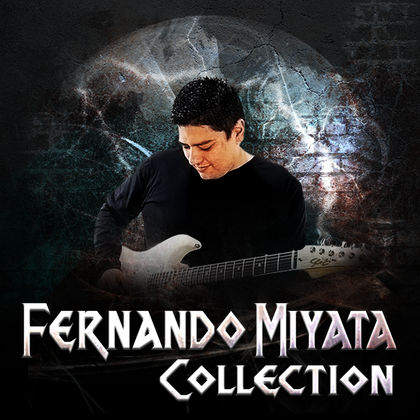 Fernando Miyata --- In 2007 he was voted as having the best guitar video on YouTube by Guitar World magazine with more than 14,000,000 views. In 2008 Fernando was one of the finalists in the International Guitar Idol contest in the UK. He was voted as having the best performance by the audience at the London Guitar Show. In the same year he was announced as the newest and best name in the IG&T Guitar Player Festival and was also the most searched guitarist on the 'Truth in Shredding website'.
To use this live set, please install the BOSS TONE STUDIO application dedicated to your product. Please check the supported product list and download the matching BOSS TONE STUDIO for your product.