Country Gold Guitar by Stuie French
Classic Country tones used by the pro session musicians and performers all over the world. Country Gold Guitar live set uses all the components you would find in the best rigs from the greats. *This live set is created with GT-001. The patches for the other products have the same image as the originals but not exactly the same due to the difference in effects and functions.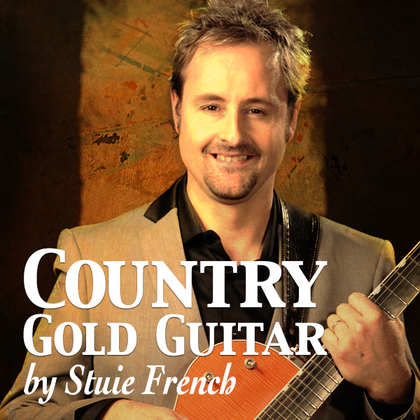 Stuie French --- Australian Born Golden Guitar award winner Stuart French is a master of the country/jazz guitar-style. His awesome technique and laid back style has been a star combination. In the last 20 years Stuie has worked with top country artists from Redd Volkaert, Troy Cassar-Daley, Gina Jeffreys, Slim Dusty and Lee Kernaghan to Beccy Cole and more recently Leo Sayer. He's even jammed with the legendary Merle Haggard. While Stuart keeps busy playing sessions and tours, his other musical passion is playing western swing with the legendary Pedal steel guitarist Michel Rose in their band The Feral Swing Katz. Their blend of 40's swing, classic country with a touch of jazz has made a huge impact on the Australian music market. In January 2013 Stuie and his wife Camille won a Golden Guitar Award at Tamworth for "Best Alternative Country Album of the Year" which Stuie produced.
To use this live set, please install the BOSS TONE STUDIO application dedicated to your product. Please check the supported product list and download the matching BOSS TONE STUDIO for your product.