Bruce Bouillet Collection
From jangly clean to 60's psychedelic to modern heavy rock, Bruce's patches are a wide ranging history of musical rock tones for everything from funk to fusion and more. Check out Bruce's use of CTL and EXP to get the most from these tones. *This live set is created with ME-80. The patches for the other products have the same image as the originals but not exactly the same due to the difference in effects and functions.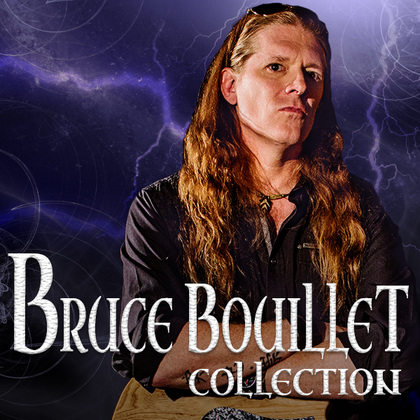 Bruce Bouillet --- Bruce Bouillet joined forces with guitarist Paul Gilbert (Mr. Big), bassist Juan Alderete (The Mars Volta), drummer Scott Travis (Judas Priest), and vocalist Jeff Martin (Badlands) to form the progressive rock band "Racer X". This lineup was signed to Shrapnel records and recorded the first of three albums Racer X "Second Heat". Two years later he joined "The Scream" featuring members Juan Alderete, Walt Woodward, and John Corabi . Their first release "Let It Scream" produced by Eddie Kramer landed them on a year long tour of the U.S and England. In 2007 he reunited with his friend Paul Gilbert for a tour of Japan and a much coveted spot on the U.S / Canada G3 tour with Joe Satriani , and John Pettrucci . In between all the touring he wrote and recorded his first solo instrumental album "Unspoken". Signing to King Records in Japan, he released his second solo instrumental album "Interventions" which brought him back to Japan for guitar clinics in Tokyo and shows in Los Angeles and New York. In 2013 he completed 12 tracks for his third solo album BRUCE BOUILLET "THE ORDER OF CONTROL" and signed to the prestigious Mascot Record Group. His heaviest and most progressive album to date, featuring Dave Foreman (Dj Quick Tupac) on Bass, Glen Sobel (Alice Cooper, Orianthi ) on Drums, releases January 2014.
To use this live set, please install the BOSS TONE STUDIO application dedicated to your product. Please check the supported product list and download the matching BOSS TONE STUDIO for your product.